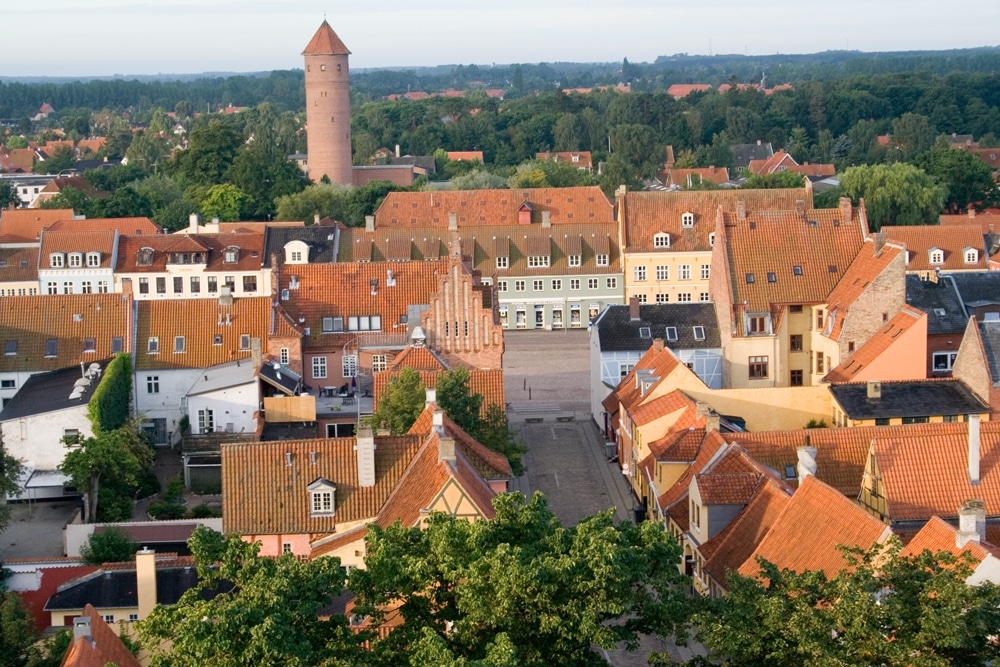 Køge
Køge
Do you enjoy strolling through charming historical market towns, complete with half-timbered houses, cosy boutiques, and old courtyards full of cafés and restaurants? Then you are going to love Køge.
Køge & Vallø Camping is located in Køge itself, just ten minutes' walk from the town centre.
Køge is an amazingly well-preserved market town, which exudes atmosphere, with music in the old courtyards, market days on Wednesday and Saturday, and many interesting shops. Good food is everywhere in Køge with a wide range of eateries throughout the town. Køge Harbour feels just like Copenhagen's Nyhavn, with restaurants, cafés and terraces.
Don't miss the beautiful church of St Nicholas, one of the town's landmarks. During the summer months you can climb the 44-m high church tower and enjoy the view of the town.
If you like museums and art, you will have a good time in Køge too. Options include KØS – museum for art in public spaces, which is one of very few of its kind worldwide. We also have Kjøge Mini-Town, which is a historical representation of Køge in the year 1865, built to a scale of 1:10. The houses are built with miniature bricks and tiles – everything hand-made by very skilled enthusiasts.
Denmark's oldest dated half-timbered house, from 1527, is also situated in Køge, as well as the house Agnes and Røde lived in, in the TV-series Matador.
As we like to say in Køge: "we will surprise you".
Images & video