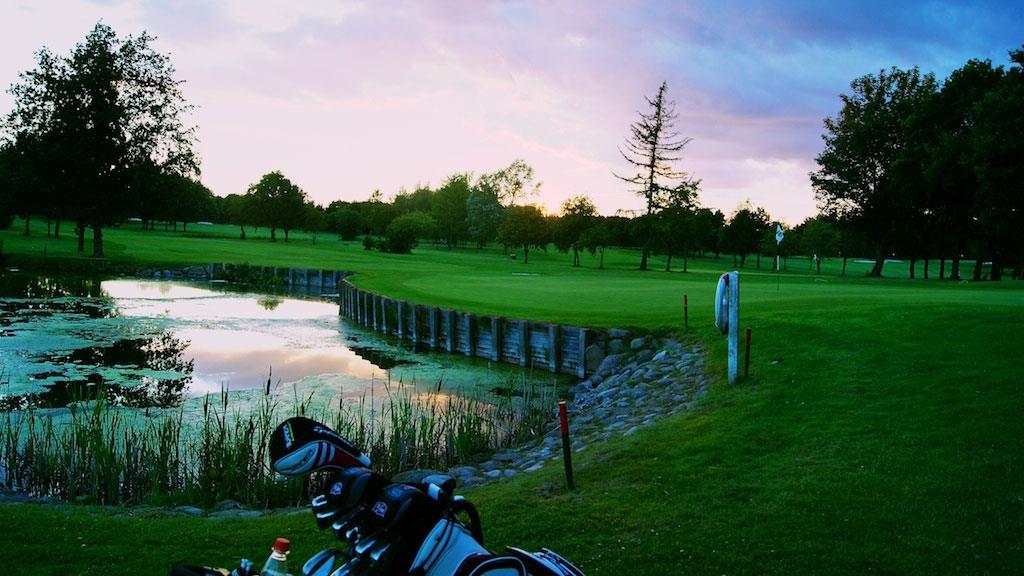 Golf in Køge
Golf in Køge
If you like golf, there's a good opportunity to practice your swing close to Køge & Vallø Camping. In fact there are three golf clubs in a radius of 8 km round the campsite.
Stay at Køge & Vallø Camping and have a big discount on Green Fee
There are 2 courses at Vallø Golf. The first is an 18-hole long golf course. Experts say the course is in good condition and characterised by fast greens. The second is a 9-hole Pay & Play intermediate course.
At Køge Golf Club, there are two courses, the Sydbanen and the Nordbanen. The Sydbanen (south course) is an intimate 18-hole parkland course, which is over 40 years old, with small water hazards throughout. Par for the course is 72.
The Nordbanen (north course) has 9 holes and was made in 1999. It is also an exciting course, particularly good for practicing the short game. There are water hazards between several of the holes and the course provides a challenge for everyone. Par is 62.
GOLF AT A FAVORABLE PRICE
If you stay at Køge & Vallø Camping, you can play golf at Køge or Vallø Golf at a favorable price. Find out more at the reception at the campsite.
Køge Golf: 1 day DKK 350, 2 days DKK 650
Vallø Golf: DKK 250 per day
Golf magazine once described it as "a little pearl on Sjælland". The course has 18 holes. The first nine holes are more like a parkland course, and challenging because of the hilly terrain. The 18th hole ends the round with the nice little obstacle of an 80-m lake, right below the restaurant terrace, where there will often be spectators.
The most beautiful golfcourse west of Køge.
Images & video