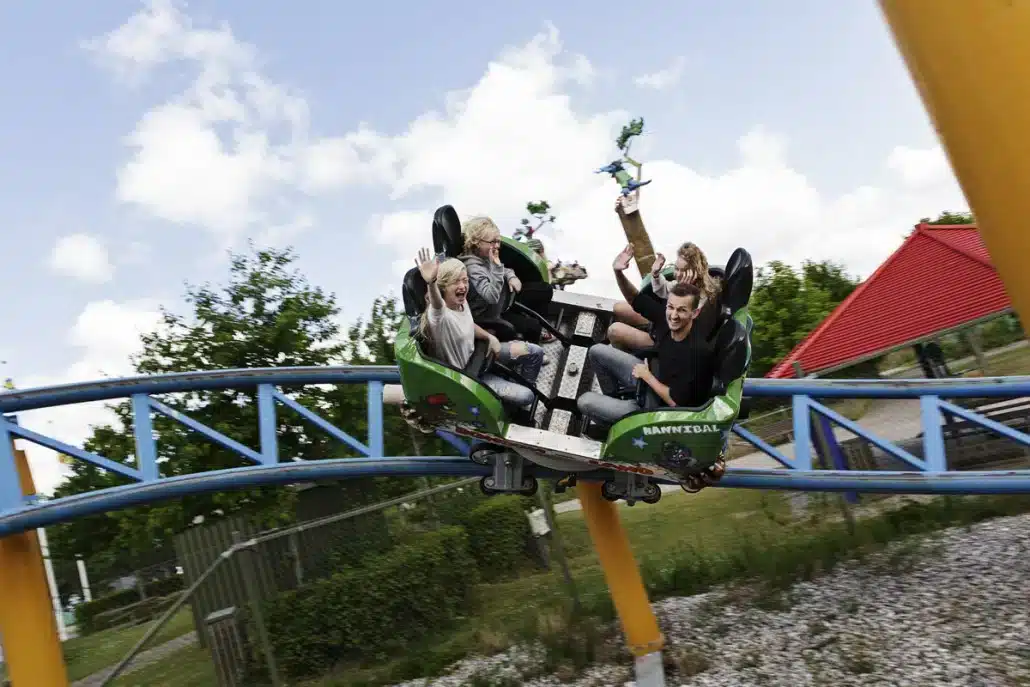 BonBon-Land
BonBon-Land
30-minutes' drive from the campsite brings you to BonBon-Land, an amusement park for children and the young at heart. Here the whole family can easily spend an enjoyable and exciting day or two.
There are activities for every age and temperament, some wild and some gentle and peaceful. You can sail, drive a car or go on a rollercoaster. There are playgrounds and a small water park.
Rides range from the wild swing Svend Svingarm, through Klaptorsken the swinging ship, to the peaceful duck boats on the pond.
The park also has several places to eat, so no one has to go home hungry.
BonBon-Land was actually created as a result of a wacky brand of sweets with names like "dog farts" and "seagull droppings", and it is now one of the best-loved of Denmark's amusement parks.
You can start looking forward to it already – the kids will love a day at BonBon-Land.
We recommend buying tickets online to save money.
Images & video