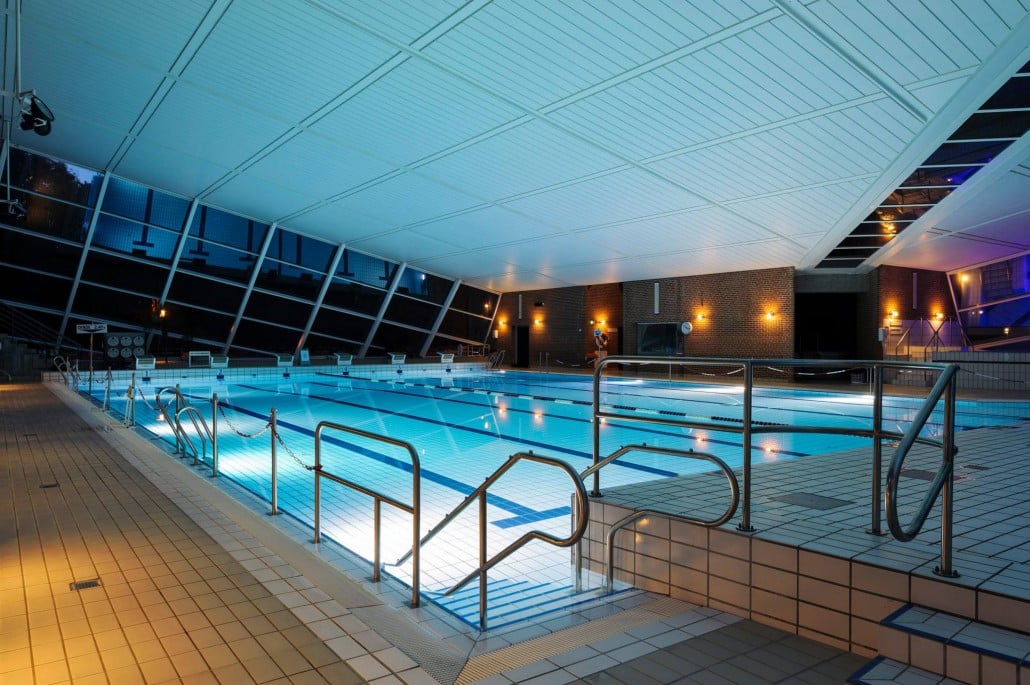 Køge swimming pool
Køge swimming pool
If the weather precludes a trip to the beach, you can easily take a trip to Køge swimming pool instead. It is only a few minutes from the campsite by car or train.
When you are staying at Køge & Vallø Camping, you will become 25% in discount.
Køge Svømmeland has space for loads of activities for children and adults of all ages. They offer unlimited time in the beautiful indoor swimming hall, pleasant changing rooms with lockers, several different pools, saunas, a 60-metre water slide, a climbing wall, diving boards, a café, and a fitness centre, all set in architecturally pleasing surroundings.
If you prefer splashing and playing, the warm 25C play-pool is the ideal spot for you. There are loads of toys in the water, as well as a water cannon, a lazy river and of course plenty of water!
You can borrow swimming rings and water wings if you aren't quite sure of yourself or can't swim yet. And if someone in the family only wants to watch, there is plenty of room for that too.
Come have a look at the many experiences in Køge Svømmeland.
Images & video