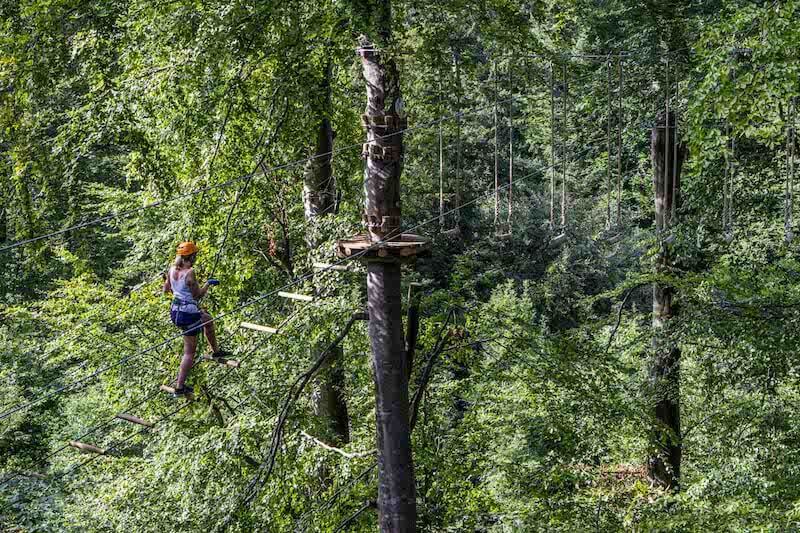 Camp Adventure
Camp Adventure
Camp Adventure is unique nature experiences in a new format – in the middle of Zealand's most beautiful nature. With nature, architecture and experience at the forefront, all age groups are welcomed to a sensuous experience in the forest. Regardless of the season.
Camp Adventures climbing park is Denmark's largest and spreads over an area of 7.5 hectares. The climbing park's 10 varied obstacle courses move in and out and criss-cross the beech forest. The diversity of the courses embraces all kinds of guests – both children, those with fear of heights and those who really need to be challenged.
Camp Adventure welcomes you in the unique 45 meter high Forest Tower. The forest tower is built in the forests of Gisselfeld Abbey close to Zealand's highest point. The building was designed by EFFEKT Arkitekter and completes an ambition to create an aesthetically beautiful building and a unique nature experience. Built with respect and consideration for nature.
Images and video