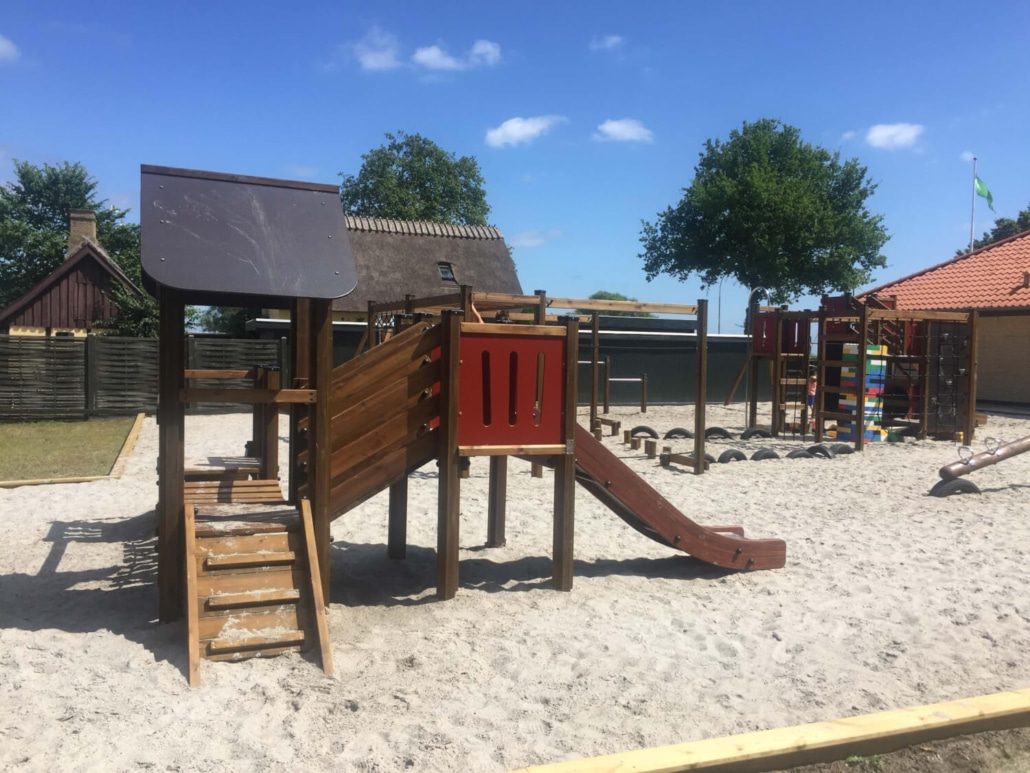 Activities at the campsite
Activities at the campsite
Køge & Vallø Camping offers a wealth of activities for children and adults. We have bouncy pillows, pétanque, mini-golf, playgrounds, table tennis, and a football pitch. Come by reception and borrow bat and balls for the table tennis.
Our more active guests may enjoy a stroll in the woods that adjoin the campsite, or along the beach.
Mini-golf
Mini-golf is popular with children and adults. Køge & Vallø Camping has an reasonably difficult 18-hole mini-golf course. The price for adults is 50 DKK and for young people between 02- 12 years 25 DKK.
Welcome to Køge's only mini golf course. Everyone can buy access to the track.
The mini golf course follows the campsite's opening hours. The mini golf course closes on 02.10.22 at 12.00 and will open again on 25 March 2023.
Pétanque
Our two pétanque terrains are always open, giving children and adults the opportunity to try this popular game. Our yearly tournaments are open to all comers. In August there are individual tournaments.
Geder
We have 4 or 5 friendly goats. Children can go into their fold to pet them and enjoy being close to the animals.
The goats may be fed with greenery and rye bread.
Images & video