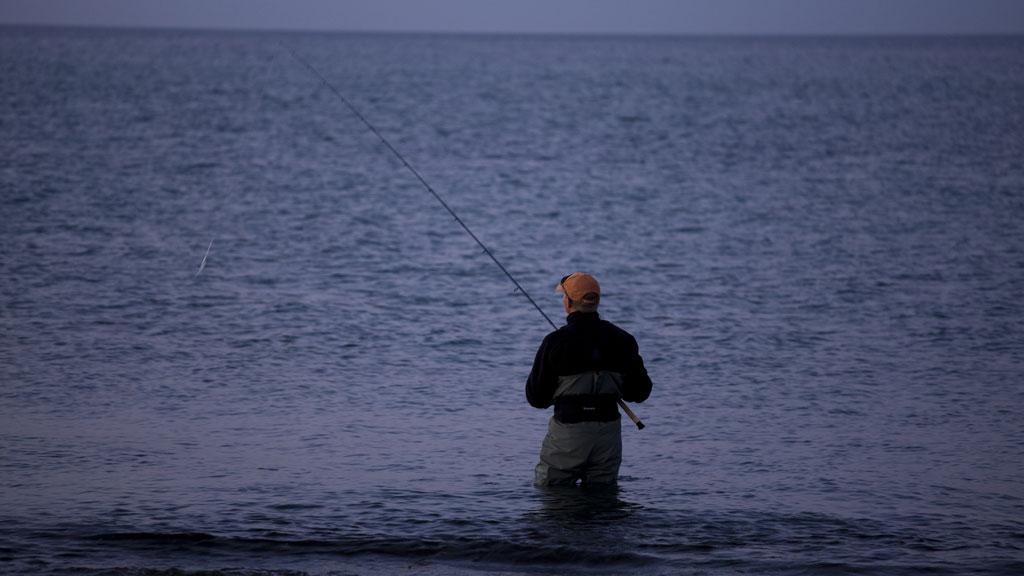 Fishing
Fishing
Do you love to fish? Or perhaps you are looking for something to do with your family for a day by the water. Fishing is an excellent choice around here. You can fish along the coast, in the rivers and in the lakes.
In Denmark we have a lot of good fishing spots. Here in Køge and Stevns there are a particularly great number of them, and many people come here in order to catch sea trout in particular, as well as other fish.
The fishing waters we particularly recommend are: Lund and Vemmetofte beach, Gjorslev Bøgeskov (beech wood), Holtug chalk quarry, the cliffs by Højerup gl. Kirke, and the Tryggevælde river.
In Køge river, you are allowed to fish between the three white bridges. The river is known for its stock of large perch and sea and river trout; there are also pike.
In Tryggevælde river, you can fish for pike, perch and sea trout, but you can also go angling for ides, bream, tench, roach and eels.
At Køge & Vallø Camping you will find a sink and table where you can clean your newly caught fish.
Remember the statutory fishing licenses required by law.
Here you can read more about the fishing license and buy it.
Images & video