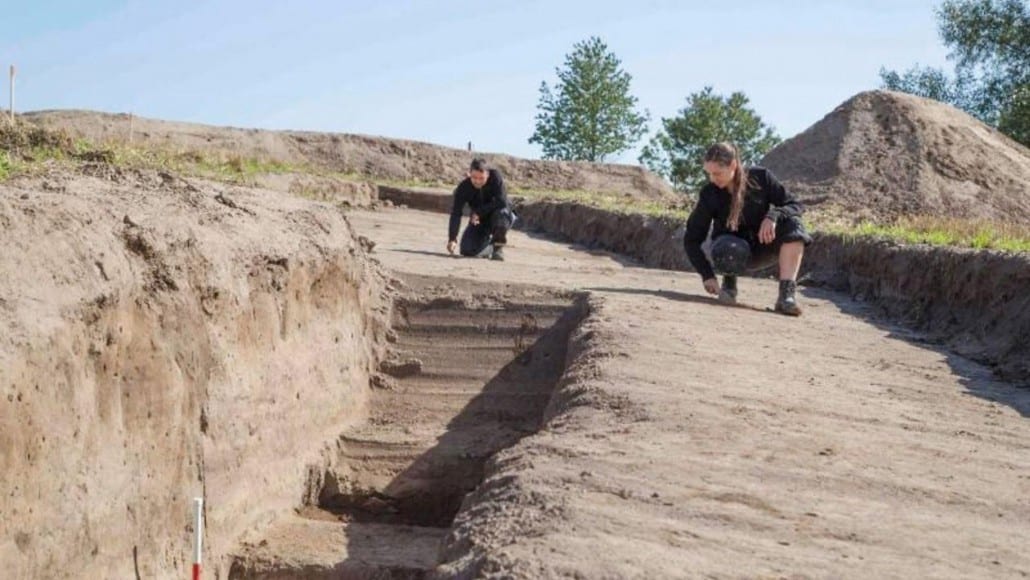 Ring fortress
Ring fortress
Archaeologists from the Danish Castle Center and Aarhus University, working together with Vallø Stift, have discovered a hitherto unknown viking fortress. The ring-fortress is located just a few km from Køge & Vallø Camping. Over the next few years, you will be able to follow the exciting excavations.
Nanna Holm from the Danish Castle Center explains that it is the first time in more than 60 years that anyone has found a ring-fortress from the Viking Age. "Now we are very excited to ascertain whether the fortress is from the time of Harald Bluetooth, or perhaps the work of an earlier king," she says.
According to Søren Sindbæk, a professor at Aarhus University: "Vikings have this reputation for being berserkers and pirates, and many people don't realise that they also built magnificent castles".
The ring-fortress is 145 m in diameter, and experts are expected to be able to establish that it is from the time of the Danish king Harald Bluetooth, around the year 980 AD.
Modern laser techniques were used to find the fortress and, as technology has progressed so much in the decades since the last viking fortress was excavated, archaeologists this time expect to be able to get answers to a lot of new questions, and maybe fit some important puzzle pieces into Danish history.
A future experience and research centre at the Viking castle Borgring is under development and is scheduled to open in spring 2025. It will be the world's first museum of Norse mythology, and the well-known Danish designer Jim Lyngvild will be responsible for the design of the exhibition.
Images & video